Your Vision Correction Destination
Laser eye surgery is a common vision correction procedure that can help patients achieve their visual goals. At Oxford Optometry, our team provides laser eye surgery co-management for various procedures to guide our patients through pre and post-surgery care.
We provide co-management for laser-assisted in situ keratomileusis (LASIK), refractive multifocal lens exchange (RLE), and cataract surgery.
At Oxford Optometry, we want to be a part of your laser eye surgery journey. Contact us to start your laser eye surgery co-management today and learn if laser vision correction is a good option for you.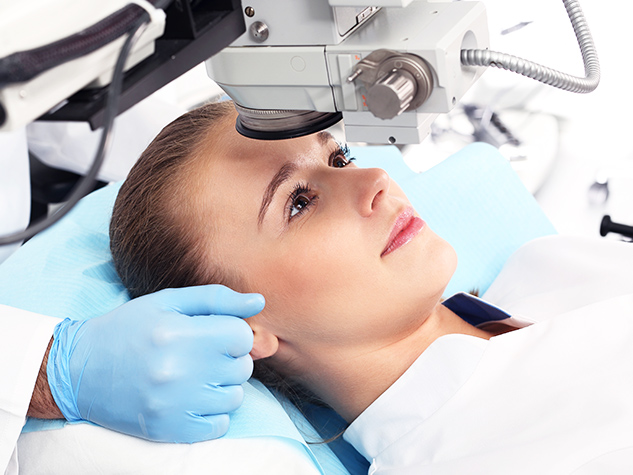 Getting Familiar with Laser Eye Surgery
Laser eye surgery is a procedure that reshapes the cornea to correct refractive errors such as myopia (nearsightedness), hyperopia (farsightedness), and astigmatism. Laser vision correction comes in different forms and is an excellent option for patients looking to reduce their reliance on their glasses or contact lenses.
During your initial consultation, our team will carry out a thorough evaluation that can include:
Full medical evaluation of the cornea and eye
Eye dominance testing
Reviewing your eye history
Reviewing your refractive surgery options
We provide comprehensive pre-surgery co-management and post-surgery care to help our patients feel their best and monitor the healing process. Our team can refer you to a reputable eye surgeon to complete the laser eye surgery.

Helping You Understand Laser Eye Surgery
Laser eye surgery comes in different forms, and at Oxford Optometry, we strive to help you navigate the different procedures available. Your laser vision correction procedure will depend on your visual needs and what type of laser eye surgery method best meets those needs.
LASIK Eye Surgery
Laser-assisted in situ keratomileusis (LASIK) is the most well-known and commonly performed laser refractive surgery option to correct vision.
LASIK is a quick procedure that can usually be done in 30 minutes or less. Your surgeon will apply numbing drops in your eyes before your procedure begins.
During the procedure, your surgeon will use a precision instrument to create a small flap to access the part of your cornea that requires reshaping. Using the precision instrument, your surgeon removes tiny amounts of corneal tissue. Once the reshaping process is complete, your surgeon carefully places the flap back into place to heal.
It usually takes around 2 to 3 months for your eyes to fully heal and your vision to stabilize following surgery. Our team provides comprehensive post-surgery care, including follow-up appointments, to ensure the healing process is progressing smoothly.
Refractive Multifocal Lens Exchange (RLE)
Refractive multifocal lens exchange (RLE) is an alternative to other laser eye surgery options. This procedure replaces your eye's natural clear lens with an artificial intraocular lens (IOL) to address refractive errors.
Multifocal IOLs can provide clear vision at multiple distances and tackle various vision issues. Multifocal IOLs can also be excellent for computer usage and a substitute for reading glasses. The compromise made with multifocal IOLs is sacrificing some distance vision for convenient, close vision usage.
Cataract Surgery
Cataracts develop when the normally clear lens of the eye becomes clouded. When your vision is compromised and cataracts begin interfering with your daily activities, surgery is the only option to remove them.
During cataract surgery, your surgeon will remove the cloudy natural lens and replace it with a clear artificial implant known as an intraocular lens. Your surgeon will place the artificial intraocular lens in the same position as your removed natural lens.
Cataract surgery often improves distance vision enough that you won't need glasses. However, near vision may still be blurred, and you may require reading glasses.
Our team will work with you during the post-surgery care period to ensure that your visual needs are met. For more information on cataracts, please visit our eye disease diagnosis and management page.
Exploring Your Options
At Oxford Optometry, we look forward to helping you achieve your vision goals through laser vision correction. Our co-management services are designed to help our patients navigate their different options and find the right fit for their visual needs.
Contact us to schedule your laser eye surgery co-management today and get all the necessary information before diving into laser vision correction.
Our Location
You can find our office around the corner from the Rexall on Dundas Street. There is free parking right next to the building. If you have any trouble finding us, give us a call!

Our Address
716 Dundas St.

Woodstock

,

ON

N4S 1E7
Clinic Hours
Monday

:

10:00 AM

–

5:15 PM

Tuesday

:

8:30 AM

–

5:15 PM

Wednesday

:

8:30 AM

–

5:45 PM

Thursday

:

8:30 AM

–

5:15 PM

Friday

:

8:30 AM

–

5:15 PM

Saturday

:

Closed

Sunday

:

Closed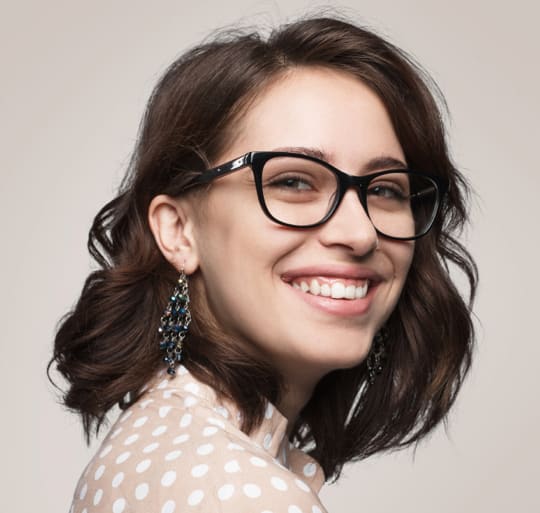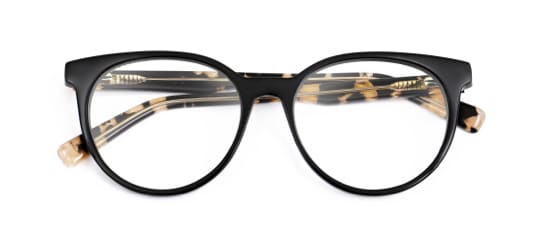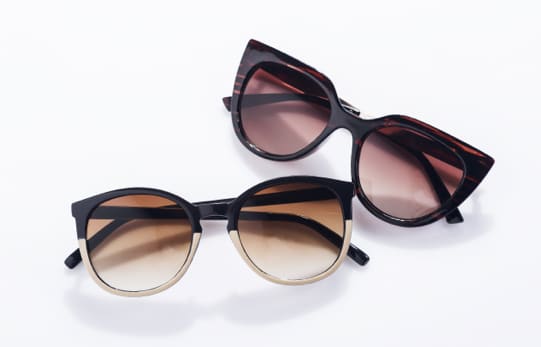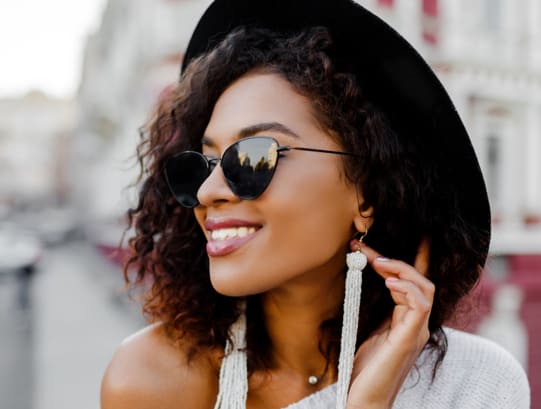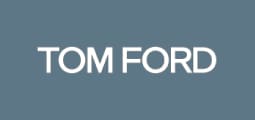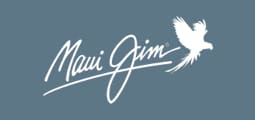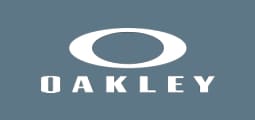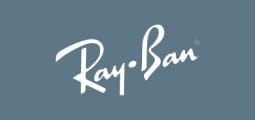 I had incredible experience. Doctor is very kind and knowledgeable. The staff is very nice and helpful especially for selecting right frame that suits one's face. Thank you all of you for working passionately.
Ranjit K.
I look forward to my next visit as everyone is so friendly and I have always had a great experience at Oxford Optometry. Thank you so much
Alyssa W.
I was very pleased with my visits, everyone was very professional. The procedures were explained and performed to put me at ease and to my complete satisfaction.
John B.
It was an amazing experience for my first visit to this office. Thank you so much!
Beverly B.
The complete staff and Dr. Andreason are always pleasant, punctual and very kind…have always had the greatest care and would recommend this office to anyone!😀
Charlotte S.
It was my first visit to the Office, and I was impressed. It is a very Professional Office, with nice staff. I was taken care of by Dr. Jennifer Duimering who I found to be Professional and efficient. I was able to understand all of her comments and explanations easily.
John H.
Dr D was wonderful with myself and my child. Victoria was also very lovely. My son has been talking about his trip to the eye clinic with excitement and is eager to wear the sunglasses they gifted him with great pride. Overall wonderful experience.
Nicholas W.
As always, the office is clean and inviting. The staff is very sociable and informative to any questions asked. Thank you for your help.
Joanne B.
Wonderful service all round. Everyone was helpful and took the time to explain every step of the process, from examination to selecting the right glasses/lenses for me.
Kevin W.
Jessica was/is FANTASTIC with my kids!!! She made the experience for my son so much fun!
Weston C.
Dr. Sarah is always so enthusiastic and encouraging. My imaging was good and my eyesight has not really changed. She was so happy and congratulated me. I love having such an outgoing and enthusiastic doctor! I look forward to having an appointment every time!
Maureen J.
Service was very friendly as always and so efficient. I feel confident in their care. Technician helping me with selecting eye glasses was very knowledgeable and really helped me to decide on the best ones for me
Marilyn G.
My experience was exceptional from when I first made my appointment and right through until I received my glasses. Thanks to all involved in my care.
Larry I.
Sarah is a very caring doctor. She goes above and beyond what one would expect from an exceptional optometrist. When she was unable to get me in to see my ophthalmologist she and her receptionist ensured I got the best care. I had an appointment at the Ivey Eye Institute the next day! Thank you!
Anonymous
Our experience with this office has been absolutely amazing!!
Brian B.
Check us out on Instagram
This error message is only visible to WordPress admins
Error: No feed found.
Please go to the Instagram Feed settings page to create a feed.