Prioritizing Your Safety
At Oxford Optometry, we know that eye emergencies can happen at any moment with little to no warning. Our team understands that eye health is essential to preserve, and we assess, diagnose, and treat your eye emergencies.
If you experience an eye emergency, contact an urgent care department immediately. Our team is here to answer any questions you may have about eye care emergencies and get you the help you need efficiently.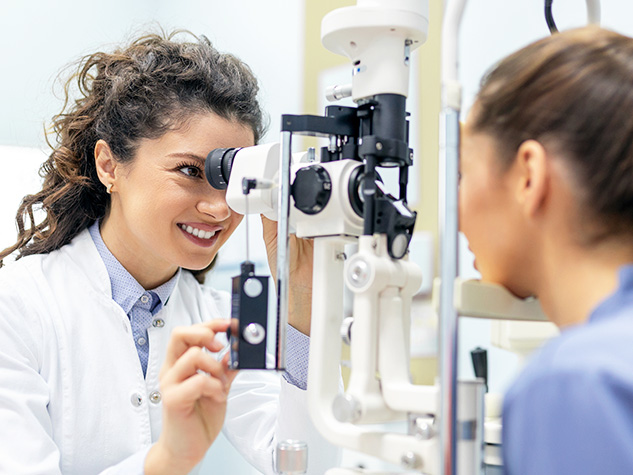 Being Ready for Eye Emergencies
Eye emergencies can range from surface injuries to infections, including chemical injuries, foreign objects in the eye, punctures and scratches, and sudden flashes and floaters.
Common eye emergency signs and symptoms can include:
Bleeding from the eye
New or severe headaches
Eye bulging
Sudden loss of vision
Double vision
Light sensitivity
These symptoms can vary and if you experience any sort of eye emergency, it's essential to seek medical attention as soon as possible.

Approaching Different Types of Eye Emergencies
Exploring and understanding the different types of eye emergencies can help our patients manage their emergency in the moment before being able to visit us for emergency treatment.
Flashes & Floaters
A sudden onset of flashes and floaters can indicate something is wrong with your eyes and be a sign of an eye emergency. As you age, the occasional flashes and floaters may be more common—however, a sudden appearance is your clue to reach out to your eye doctor.
Flashes can happen in one or both of your eyes and come in different shapes. The frequency can vary and can signal an eye emergency.
Floaters appear as small lines or cobwebs in your field of vision. While appearing to be in your central vision, floaters are composed of tiny clumps of gel or cells. Floaters can also sometimes appear with flashes of light, and a sudden onset can signal an eye emergency.
You should get in contact with us for emergency eye care if:
You notice random new floaters
You have an increased amount of flashes
A grey curtain covers part of your vision
A shadow appears in your peripheral vision
Chemical Eye Injuries
Chemical eye injuries can happen around the house from tasks as simple as cleaning or working on your garden. Chemicals from cleaning products, garden chemicals, and industrial chemicals can spill or get in your eyes.
The following steps should be followed if you get chemicals in your eyes:
Wash your hands with soap and cool water thoroughly.
Turn your head, so the affected eye is down and to the side.
Hold the affected eyelid open and flush it out with clean tap water for 15 minutes.
Neglecting proper treatment for chemical eye injuries can cause serious damage, and seeking medical attention as soon as possible is essential.
Scratches & Punctures
A cut or scratch to your eyeballs or eyelids can indicate the need for urgent medical care. Your eyes are sensitive to trauma. Applying a loose bandage in the moment while you wait for medical attention can help preserve your vision—it's important not to apply too much pressure.
Small & Large Foreign Objects
Small foreign objects such as sand or dust can get in your eyes and cause discomfort. Small foreign objects usually aren't a huge concern, but there are steps you can follow to manage irritation:
Avoid rubbing your eye and try blinking to see if it clears up
Wash your hands and look into your eye to try to locate the object
Use artificial tear eye drops to help rinse out the debris
Flush your eyes with cool water
Contact us for emergency eye care if irritation continues
Large foreign objects such as glass or metal pose a larger threat if they get stuck in your eyes. These larger objects can cause severe damage, so seeking medical attention as soon as possible is essential.
It's crucial not to touch the object, apply pressure, or attempt to remove it before you can get emergency medical care.
Dedicated Emergency Eye Care
Maintaining your eye health at all times is important, and at Oxford Optometry, we put your safety first. Knowing some basic care steps prior to getting emergency eye care can make a difference in preserving your vision.
Contact an emergency department if you experience an eye emergency and get the eye care you need.
Our Location
You can find our office around the corner from the Rexall on Dundas Street. There is free parking right next to the building. If you have any trouble finding us, give us a call!

Our Address
716 Dundas St.

Woodstock

,

ON

N4S 1E7
Clinic Hours
Monday

:

10:00 AM

–

5:15 PM

Tuesday

:

8:30 AM

–

5:15 PM

Wednesday

:

8:30 AM

–

5:45 PM

Thursday

:

8:30 AM

–

5:15 PM

Friday

:

8:30 AM

–

5:15 PM

Saturday

:

Closed

Sunday

:

Closed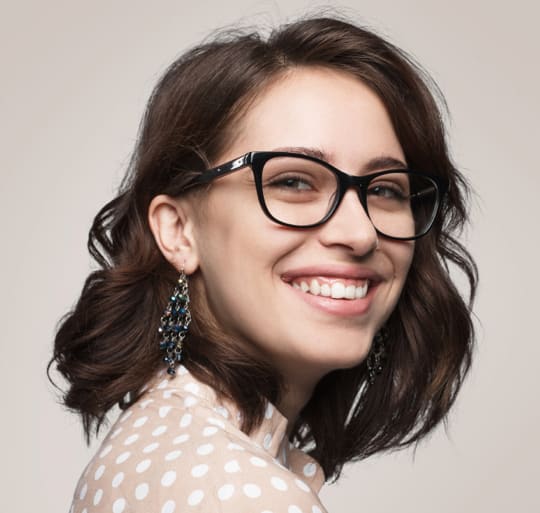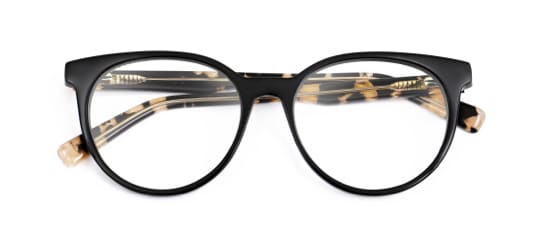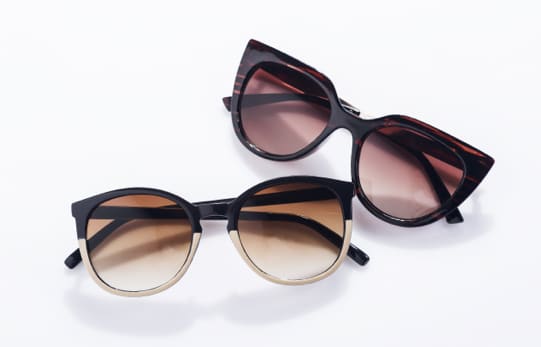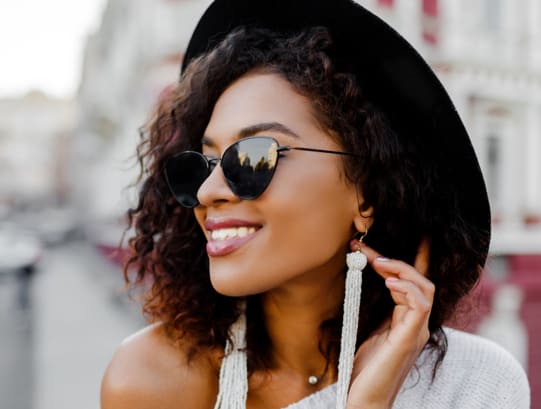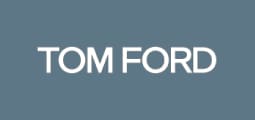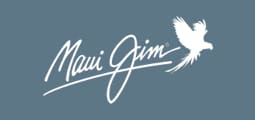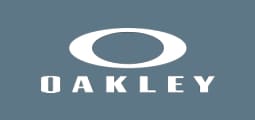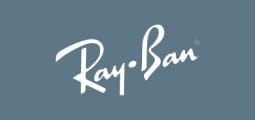 I was very impressed with not only the excellent service from the front desk to all the staff and Doctor. I was also happy to get an appointment to have my eyes checked in just a couple of days. I highly recommend this office!!!
Terry M.
All staff are super friendly! Always a good experience for myself as well as my family!
Michelle D.
Dr. Andreasen and staff were absolutely amazing. My eye exam was comfortable and they were able to answer any questions I may have had. I found the perfect frames with the help of Claire and my glasses were ready very quickly! The location is beautiful and everyone made me feel welcome. Would highly recommend
Samantha P.
Everything top touch. We were treated very professionally.
Glen G.
Our visit was very informative. Dr. Jennifer acted in truly professional manner explaining everything each step of the consultation. She was in no rush to finish the eye examination but took the time and effort to answer all our concerns. My husband and I were informed of all our options and the next steps we need to take.
Eden H.
First visit to the office was great, staff was helpful, walked me through the process for each test, and look forward to my follow up.
Jeffrey B.
Dr. Nguyen is so great with kids! She has seen my five year old daughter twice now and we've had two great experiences. She is great at keeping my daughters attention and making eye exams fun 🙂
Audrey A.
Dr Sarah & staff do an amazing job explaining things Best Optometrist in Woodstock
Anonymous
Wonderful service all round. Everyone was helpful and took the time to explain every step of the process, from examination to selecting the right glasses/lenses for me.
Kevin W.
Jessica was/is FANTASTIC with my kids!!! She made the experience for my son so much fun!
Weston C.
Dr. Sarah is always so enthusiastic and encouraging. My imaging was good and my eyesight has not really changed. She was so happy and congratulated me. I love having such an outgoing and enthusiastic doctor! I look forward to having an appointment every time!
Maureen J.
Service was very friendly as always and so efficient. I feel confident in their care. Technician helping me with selecting eye glasses was very knowledgeable and really helped me to decide on the best ones for me
Marilyn G.
My experience was exceptional from when I first made my appointment and right through until I received my glasses. Thanks to all involved in my care.
Larry I.
Sarah is a very caring doctor. She goes above and beyond what one would expect from an exceptional optometrist. When she was unable to get me in to see my ophthalmologist she and her receptionist ensured I got the best care. I had an appointment at the Ivey Eye Institute the next day! Thank you!
Anonymous
Our experience with this office has been absolutely amazing!!
Brian B.
Check us out on Instagram
This error message is only visible to WordPress admins
Error: No feed found.
Please go to the Instagram Feed settings page to create a feed.